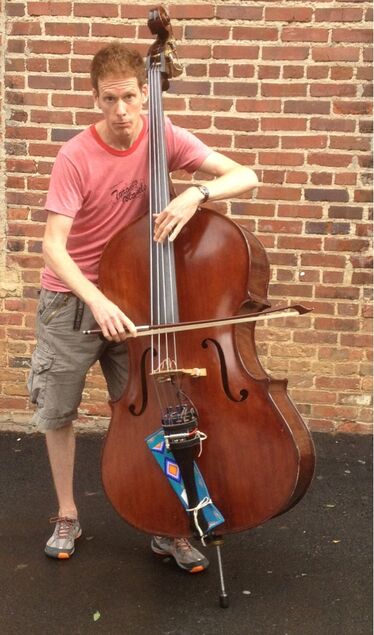 Grammah (as in "grandmother") is Jim's main acoustic double bass. The bass was given its name after Barenaked Ladies' tour manager nicknamed Jim "Grampah" for his crankiness and constant refusal to get out of bed on time while on tour.
Jim says he got the bass at the age of 17; he claims to have spent his entire life savings on it and that his father also "took out a loan on the house", which Jim didn't know until around 2012.
According to Rockitoldschool.com, the bass is of a 7/8 size (larger than a standard 3/4) and was made by Jacques Gagnon, a Quebecois bass builder working out of the Phillipines sometime around 1987 or 1988. The design is based on one by Giovanni Paolo Maggini, a noted stringmaker from Brescia (now a province in the north of Italy) in the early 1600s. [1]
References